Anglo American considers closing platinum mines in South Africa
April 2nd, 2014 by Cecilia Jamasmie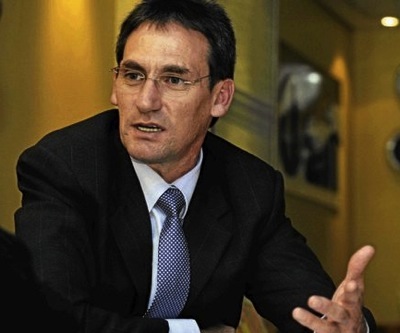 Anglo American's (LON:AAL) platinum unit, Amplats, may decide to close or sell some of its mines in South Africa as a now three-month strike over pay in the sector continues to impact its operations, forcing the miner to declare a force majeure on a long list of suppliers to its Rustenburg operations.
The firm —the world's top platinum producer—  has "already indicated we're exiting Union mines; Rustenburg mines are now part of the consideration," CEO Chris Griffith was quoted by Bloomberg as saying. "We're now thinking very seriously: does it form part of the future of this company?"
He added the company "like platinum longer term," but he noted every asset has to deliver return and "if the business can't deliver return than we'll look at all options."
Last month, the three main platinum companies Amplats, Impala Platinum (JSE:IMP) and Lonmin (LON:LMI) said in joint statement the ongoing   strike in the platinum belt was "unprecedented," and at a stage where some of its impacts are becoming irreparable. To date, they have lost over a billion dollars in revenue.
Amplats is still producing about 60% of its platinum capacity from a few mines not affected by the strikes.
Anglo's chief executive Mark Cutifani said recently the company is in conditions to go ahead for months without depleting its inventories.
South Africa, Africa's largest economy, holds about 80% of the world's known platinum reserves, accounting for about 70% of global output, used for jewellery, catalytic converters in vehicles, and as a key source of hard currency for the country, among other applications.
The post Anglo American considers closing platinum mines in South Africa appeared first on MINING.com.