Amplats miners to rally Monday
September 29th, 2013 by Ana Komnenic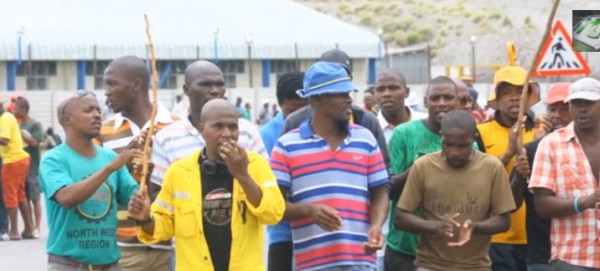 Striking Amplats (LON:AAL) workers say they will rally on Monday to decide a course of action, with union leaders refusing to indicate whether they will call off the labour action.
Strikes at Anglo American Platnium - the world's biggest platinum producer - began earlier this week. Workers are furious over the company's plans to fire or retrench over 3,000 employees.
"We are going to continue with the strike until the company withdraws these forced retrenchments," Makhanya Siphamandla, an Association of Mineworkers and Construction Union organizer, told Reuters.
AMCU - the union behind the strike - has adopted a hard-line against companies, and its membership has been growing steadily.
Other unions, including the National Union of Mineworkers - including AMCU's main rival -  have not called for labour action.
Last year such 'wildcat' strikes resulted in losses for Amplats. This year, the company has threatened more job losses if miners don't go back to work.
Anglo American chief executive Mark Cutifani told Reuters that if the platinum unit continued to incur losses, it would be cut.
The post Amplats miners to rally Monday appeared first on MINING.com.