Greenland embraces mining rush, but won't 'favour one country alone' — Prime Minister
March 6th, 2014 by Cecilia Jamasmie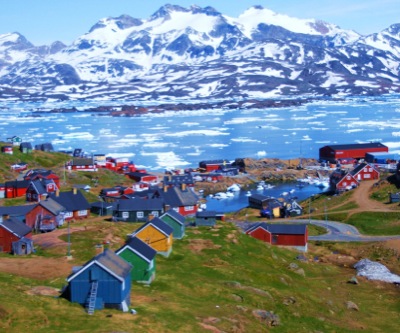 Greenland's Prime Minister Aleqa Hammond said Thursday the country is fostering stronger ties with countries such as the US, amid an increasing international rush for the mineral and energy resources melting ice caps are revealing in the Arctic.
In an interview with Financial Times (subs. required), the authority said the region is becoming an area of great strategic importance.
Well, no wonder. According to recent studies, the Arctic holds over a fifth of the world's untapped, recoverable oil and gas resources, as well as significant reserves of rare earth, coal, uranium, gold, diamonds, zinc, platinum, nickel and iron ore. These riches are expected to attract over $100 billion in investments over the next decade, despite the region's adverse climate and dense sea ice.
"If we could do it without [foreign workers] we would, but we do not have the choice. We are only 56,000 in Greenland and that includes non-Greenlanders," she told FT.
For that reason, she said, the government is opened to seek investment from across the world.
Damage alert 
While the melting ice cap in the Arctic has opened up new shipping routes that significantly cut transport times and distances between Europe and Asia, and made riches more accessible, the very idea of allowing mining in the region horrifies environmentalists.
"Cleaning up any oil spill in the Arctic, particularly in ice-covered areas, would present multiple obstacles, which together constitute a unique and hard-to-manage risk," warns a report by London-based think-tank, Lloyd's/Chatham House.
Yet the allure of accessing 13% of the world's undiscovered oil, 30% of its untapped natural gas and 20% of the global liquid gas reserves, according to data from the US Geological Survey, seems unlikely to stop investors.
In fact, Hammond said she expected three or four major mines to be operating by 2022.
 Image by AntoniO BovinO via Flickr.
The post Greenland embraces mining rush, but won't 'favour one country alone' — Prime Minister appeared first on MINING.com.